Historic Restoration Multi Phase Project- State Historic Site | Mt. Pulaskie, IL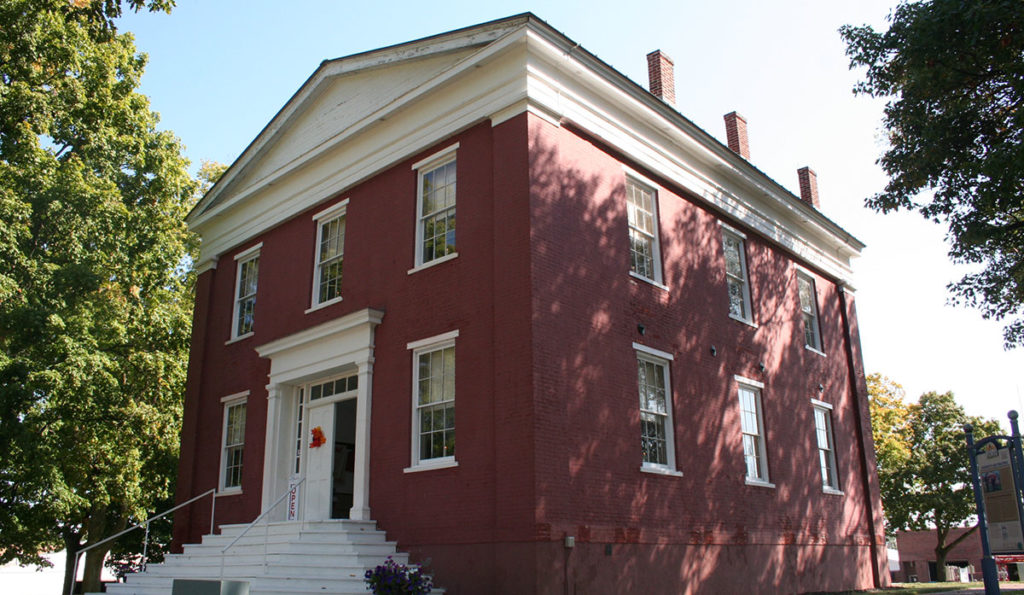 MMLP was chosen by the State of Illinois Capital Development Board and the Illinois Historic Preservation Agency to perform structural renovations and create a multi-year, multi-phase restoration plan for the Lincoln-era, mid-nineteenth-century two-story masonry courthouse which claims the small hill in the center of the square of Mt. Pulaski. The building is the location of Abraham Lincoln's past court and law cases, and is an intact simple but elegant courthouse structure from 1848.
The first phase of work required the structural repair of large solid wood bottom chord of the original attic roof truss. This member had fractured and had resulted in damage to the exterior fascia and to the plaster ceiling of the courtroom below. With structural engineer Jeff Bane, MMLP mounted a system of angles and threaded 'come along' connections to physically pulled the separated segments of the truss chord back together and affix the damaged truss in its original shape and configuration. The other portion of Phase I work was to replace the original zinc-copper roof with a replication metal, standing seam roof.
Phase II will chemically strip the existing east elevation of the multi-layers of built-up paint which has contributed to the water damage at the brick façade. After the appropriate chemical paint removal is complete, the brick façade will be tuckpointed using historic pointing mortars and salvaged replacement brick in areas where the existing brick faces are completely delaminated and damaged beyond reuse. This study phase will guide future phases of paint removal and repointing as funds become available.