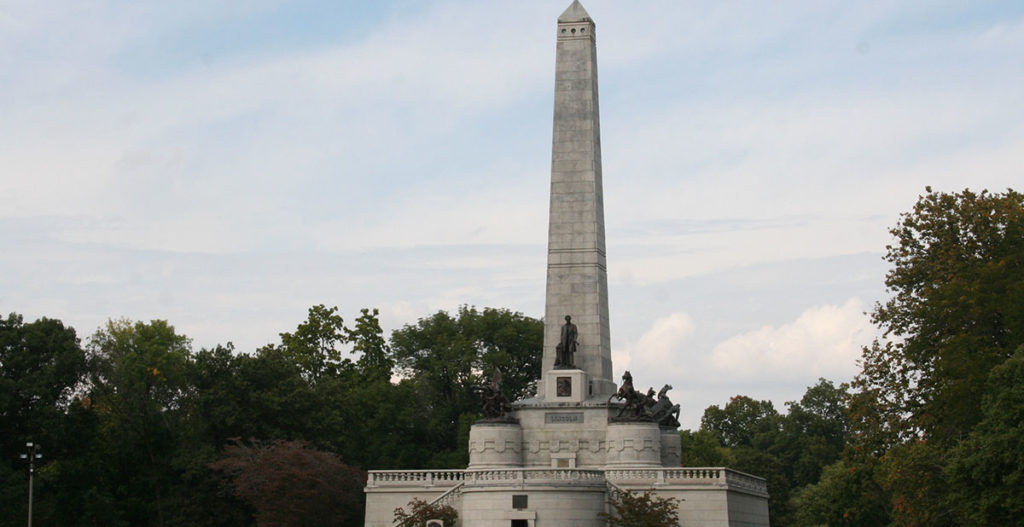 MMLP was selected by the State of Illinois, to perform testing and phase repairs for the Lincoln's Tomb Historic site in Oak Ridge Cemetery.
The project included a detailed Phase / Study to determine the causes of persistent water leaks from the observation decks above the main interior domed vaults. This near 2-year process involved strategic water flow tests, site review of all enclosed structural and attic spaces and destructive, selective demolition of balustrades and upper observation deck support systems.
The resulting solution was the removal and reinstallation of all the granite balustrades, replacement of lead-coated copper flashing and all new hot-applied membrane waterproofing. Granite paver repairs were completed. The interior finishes (platinum, gold leaf, plaster) were restored.
The follow-up project addressed the heating and cooling systems. The original undersized and deteriorated furnaces and ducting systems were replaced with an entirely new geothermal system. The geo-exchange borefield (underground wells and piping) was installed to accommodate the newly designed granite entrance plaza and granite sidewalks with the famous Lincoln bust reset as its focus. The south lawn is a passive tourist area under which the wells are now drilled and this unseen mechanical system supplies the water-source heat pumps which are located at interior hidden mechanical spaces. The new system runs much more efficiently at significant cost savings and also improves interior humidity greatly.