State Headquarters | Springfield, IL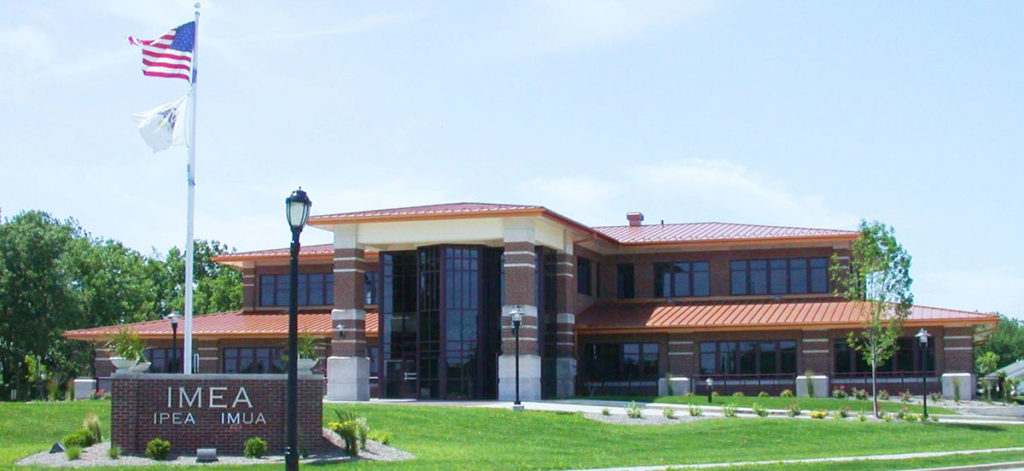 This 33,000-square foot Prairie Style building provides the Illinois Municipal Electric Agency (IMEA) a secure, energy efficient and beautiful headquarters for at least the next 30 years. MMLP, commercial architects in Illinois, was pleased to design the first LEED Certified building in Springfield (LEED SILVER). The design is highly specialized for the Agency's mission of providing affordable and reliable electric energy to its member communities.
A 40-member Board Room with electronic voting, a 30-seat gallery, and a secure, state-of-the-art, 24/7/365 Energy Distribution Control Center are integrated with offices and meeting rooms. The Control Center monitors the electric grid on a 20' x 5' video wall, sub-dividable into up to 20 separate images. The data system is scalable and can be readily upgraded to keep pace with the changes in technology. It is housed inside the building in a Category F5 tornado shelter.
The facility features a drive-in basement with 5 parking bays and a sophisticated geothermal heat pump mechanical system. Energy costs are running 50% less per square foot from the older less efficient previous location. The new building will serve IMEA's needs for the foreseeable future.
Winner of a Brick in Architecture award, the brick and stone exterior is inspired by the Prairie Style while keeping the aesthetic in the 21st century. Wide trim and a sticking pattern in the wood furniture and wainscot panels continue the theme inside. The lobby floor granite pattern echoes the Sumac art glass design found in Frank Lloyd Wright's Dana Thomas House.