Master Planning and New Sanctuary | Chatham, IL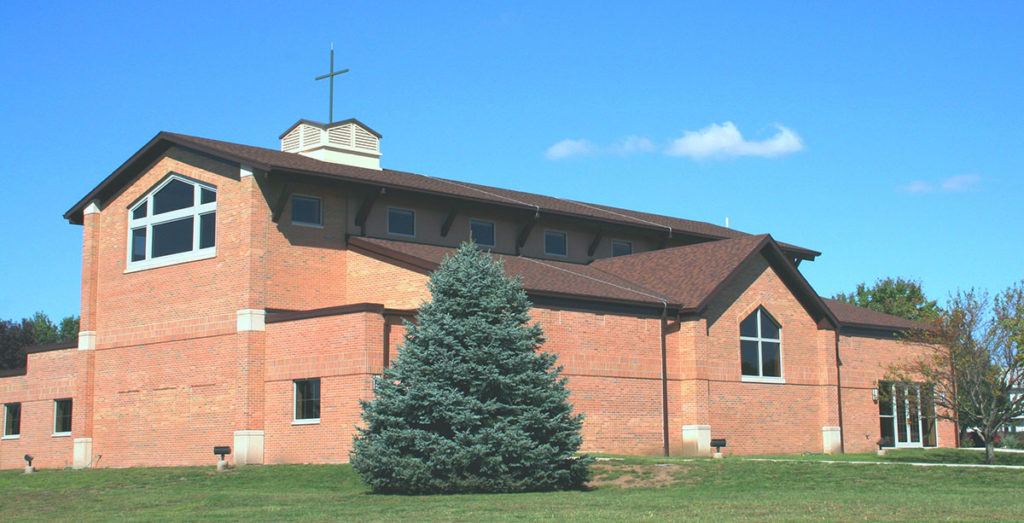 MMLP was retained to work with the CPC Building Committee to review the existing church facility and to help the congregation evaluate a variety of new additional options at the existing property, or to pursue a 'greenfield' site and relocate. The existing sanctuary was too small and with continual congregational growth, planning was needed for necessary expansions.
Phase I: This phase added 4,000 sf of new area including a roof replacement, a new Christian Education classroom wing (6 classes) and expanding the existing fellowship hall. This work was completed in 2001.
Phase II: Master Planning study on how to organize future new construction. This study phase resulted in plans for a 360-seat New Sanctuary, Classrooms Remodeling, New Fellowship Hall (future) and Remodeling Administration offices in existing older sanctuary and support building.
 
Phase III Work: A new sanctuary was designed and built to accommodate 400 persons as well as theatrical presentations on new acreage on the east side of the Phase II building additions. An expanded Narthex was added between Fellowship and the new Sanctuary to help house overflow seating in the Fellowship during very large events. A new Fellowship Hall can be added in the future to accommodate larger gatherings and to provide rehearsal space for programs and the performing arts ministry.
The existing sanctuary can be adapted into the Administration and Office uses, or potentially for youth rooms and classroom expansions. The existing Olsen Fellowship Hall shall be reconfigured to add Christian Education classrooms and to provide swing space and meeting rooms.