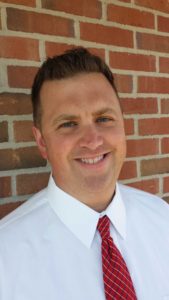 MMLP is proud to welcome Tony L. Tolliver to the firm. Tony is a registered architect with 20 years' experience. He is a dedicated and hard-working design professional who will manage projects for our clients efficiently and effectively.
His background in institutional projects such as schools (grade schools through college levels) and governmental work will help MMLP continue to provide a high standard of service to our clients. Some of the project he's done in the past are correctional centers, municipal police and sheriff stations, stand-alone medical centers, churches, commercial, historic preservation and residential structures. He also has held licenses in Asbestos investigation, as well as certification in mold remediation.
Tony received a Bachelor of Science in Architectural Studies at Southern Illinois University - Carbondale, graduating in 1999. Some of his experiences even have allowed him to work on projects such as South Korea and the Middle East. Tony is an active member of the community. In the past, he has been part of the American Institute of Architects, Central Illinois Chapter, president and on the executive board. Currently, he is a member of the Chatham Building Code Board of Appeals committee. Tony has chosen Springfield as his home and we are happy to have him join our staff.